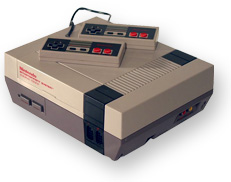 Nintendo Entertainment System, also known as NES is a home console release by Nintendo. It was an 8-bit console.
Peripherals
Edit
It had two controllers and a zapper. This zapper was for shooting games like Duck Hunt and Hogan's Alley.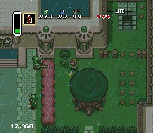 Famous games for this console were: Super Mario Bros 1, 2 and 3, The Legend of Zelda, Battletoads, Contra, Dr. Mario, Tetris, Jewelry, B-wings, Ninja Gaiden 1, 2 and 3, Adventure Island 1, 2 and 3, among many others.
Famous workers
Edit
Shigeru Miyamoto was the genius behind Mario and Zelda games.